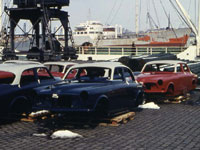 Brand new Volvo Amazon bodies in Gothenburgs harbour
Photo: Bo Lindquist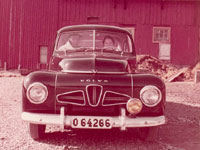 My grandfathers Volvo PV,
a one-off design from Volvo !
Unfortunately the car was probably scrapped in the late 60's.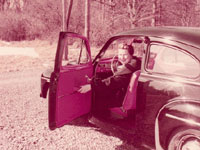 My Mother in Grandfathers Volvo again,
note the red dashboard !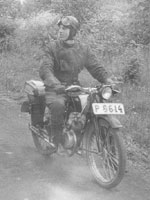 My father on his REX 98 cc motorcycle, wonder if the bike still exists ?